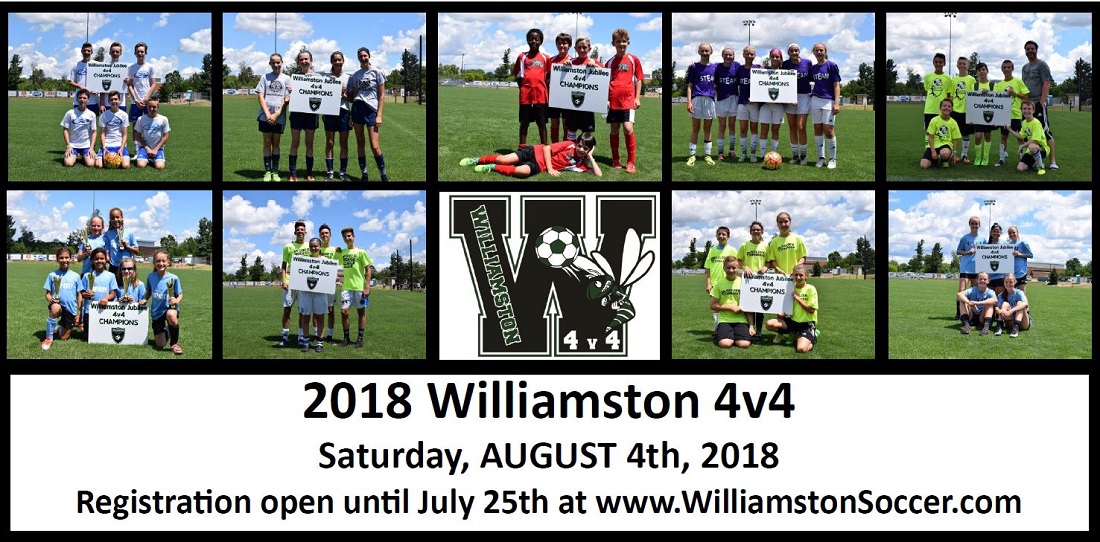 Join us for the 6th Annual Williamston 4v4 Soccer Tournament on our NEW WEEKEND- Saturday, August 4, 2018 at the Williamston High School Soccer Complex.
Register by June 30th for only $125 per team. After July 1st the registration increases to $150 per team.
Registration deadline is July 25th, 2018.
Divisions will be based on the birth date of the oldest player on the team.
Questions can be directed to williamstonsoccer@gmail.com.

Follow the Williamston 4v4 on Facebook

Williamston 4v4 Official Rules