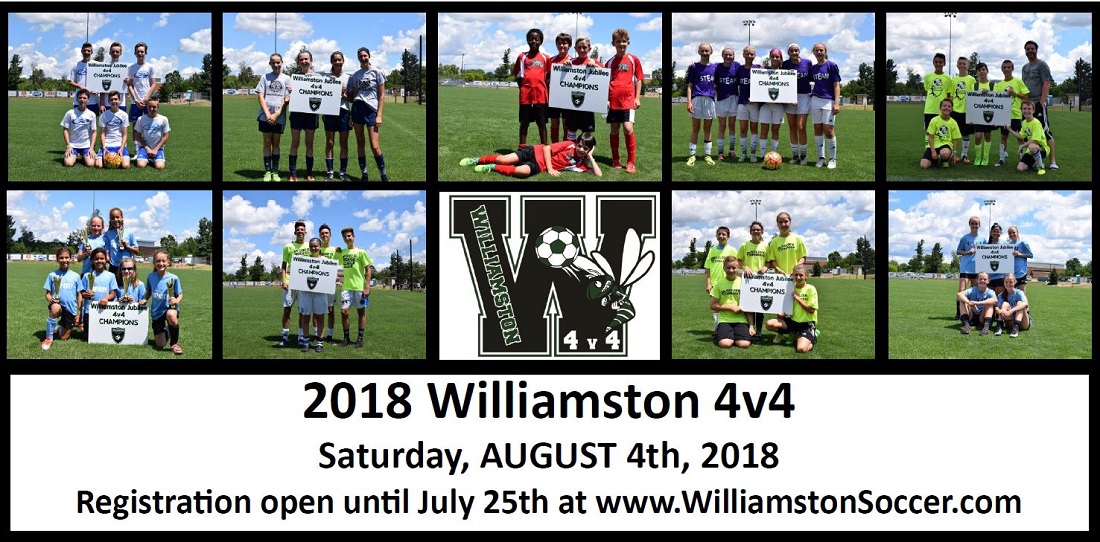 Thank you to all the teams that participated in the 6th Annual Williamston 4v4 Soccer Tournament on our NEW WEEKEND- Saturday, August 4, 2018 at the Williamston High School Soccer Complex. Congratulations to the winners:
08/09 Open – Cap City
07/08 Boys – Ball Hogs
05/06 Girls – City Girls
05/06 Boys – Strikers
HS Girls – Scrambled Legs
HS Boys – Aces
Men's Open – We've Got Balls
We look forward to seeing everyone in 2019!
Questions can be directed to williamstonsoccer@gmail.com.

Williamston 4v4 Official Rules

Follow the Williamston 4v4 on Facebook